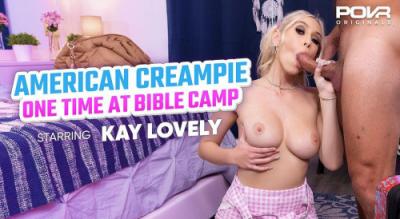 Actress name: Kay Lovely
Video Title: American Creampie: One Time At Bible Camp
Subsite and site: POVR Originals / POVR.com
Year of production: 2021
Genre: Big Cocks, Big Tits, Blonde, Blowjob, Closeup Missionary, College, Couples, Cowgirl, Creampie, Doggy Style, Missionary, Reverse Cowgirl
Duration: 00:48:02
Description: This one time at bible camp, Kay Lovely totally told a big fib and snuck away to the big city instead! Her sneaky trip ends up costing Kay more than she bargained for but thankfully, you've got her covered! This innocent country girl is not as innocent as she looks and in this cumming of age story, Kay is totally gonna 'get filled with cum! Show her there's more to do in the big city and more sights to see on the cheap like your big cock! This wide-eyed country girl is about to get an education in love.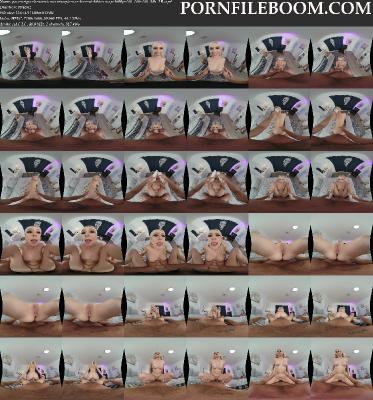 HD video type: 3600p
Device type (for VR video): Oculus Rift / Vive
Video format: MP4
Video: MPEG4 Video (HEVC) at 44.2 Mbps, 7200 x 3600 at 59.940 fps
Audio: AAC at 317 kbps, 2 channels, 48.0 kHz