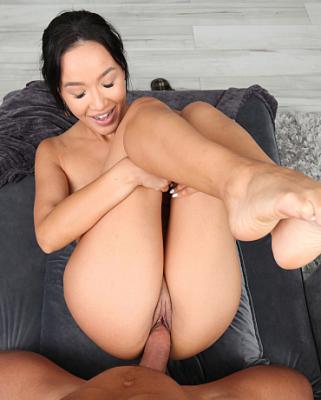 Actress name: Asia Vargas
Video title: Asia Vargas shows her nursing and fuck skills
Subsite and website: Only3xVR.com
Year of production: 2021
Genre: Blowjobs, Brunette, Interracial, Natural Tits, POV, Pussy Fuck, Spanish
Duration: 31:58
Description: When you are ill it is so handy to have someone like Asia Vargas around the house. She will nurse you very well!
So when she realized that you are a bit down on the weather, she offered you a nice tea. Which is good, yeah, but … isn't there something else she can give and offer?
Asking because she is already in like a super sexy outfit. Nothing much on her clotheswise and such so why not take those off and you know … cure the illness. Also you got a nice hard erection and it would be nice to just … take care of that as well …
But she agrees with all these points raised and slowly starts working on that cock pointing to the ceiling. That little mixed race beauty rumored to be a sex addict actually. Let's see how that goes.
As per blowjob skills she seems all right actually. Nice sucktion is there for sure. When she took her top off to show her round and juicy breasts – it was a great start. Nice deep and hard movement on the dick followed by the removal of her panties so now both of you are naked and basically ready for the action.
She jumps straight on your dick and after just very little pussy play that thing just slides in. She really enjoys fucking based on her moans. Also asks for hard pushes – so she likes when things get a little bit rough. When she turns around to be banged in reverse cowgirl point of view and position – her nice round ass is shown which looks really yummy.
Things got really heated when she offered doggystyle as the next step. That dick of yours went so deep into her nice little body that it is just incredible how you did not explode right inside her after two strokes.
Anyhow the grand finale is in missionary and your load lands right on her belly. It seems – no more cough and probably the fever also gone as well, so Asia Vargas officially fucked the sickness out of you – just as a good nurse should always do.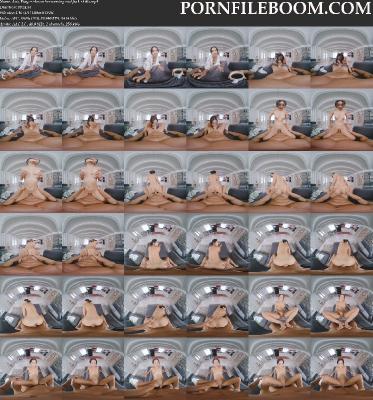 HD video type: 1920p
Device type (for VR video): Samsung Gear VR
3D Type (for 3D video): SideBySide
Video format: MP4
Video: AVC1, 3840x1920p, 60fps, 9mb / s
Audio: AAC LC, 48kHz, 2 channels, 256kb / s