Actor name: Davi Lucca, Carlos Maranhão
Subsite and site: IrmaosDotados.com.br
Year of production: 2021
Genre: Anal Sex, Bareback, Blowjob, Big Dick, Cumshot, Facial, Kissing, Latinos, Masturbation, Muscles, Rimming, Tattoos, Uncut.
Duration: 00:36:19
Description:
Davi Lucca is very sad at home after he broke up with his girlfriend, because she can't stand the size of his cock and complain too much about it. So he decides to invite his friend Carlos Maranhao for a drink together. Carlos receives messages from Davi inviting him to his house and decides to go comforts his friend, after all, friends are for those things. Once there, Davi tells the whole situation to Carlos, who is impressed with the reason for the end of the relationship. Carlos Maranhao is curious about the size of his friend's cock and Davi doesn't waste time and shows his friend what his girlfriend is missing. Carlos is eager to taste his friend's cock, but tries to disguise the desire. Davi realizing his friend's desire and knowing that he likes it, asks the friend to suck his cock with desire, after all his girlfriend didn't do it right. Carlos is embarrassed and ends up giving in to desire and ends up comforting his friend as best he can. Carlos takes off his clothes and decides to give his ass to his friend, who is all excited about the idea. Davi willingly fucks Maranhao's ass as he moans with lust on his friend's cock. "Comforting the Friend" is the kind of film that will make you fantasize in this delicious fetish of comforting a really hot straight friend.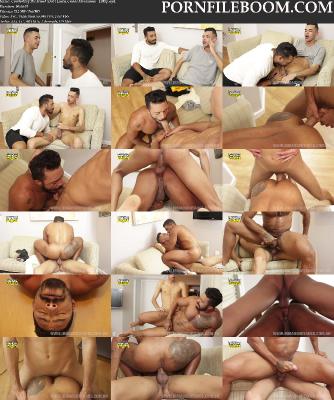 HD video type: 1080p
Video format: MP4
Video: AVC, 1920×1080 (16: 9), 59.940 fps, 2 751 Kbps (0.022 bit / pixel)
Audio: AAC LC, 44.1 KHz, 2 ch, 129 Kbps