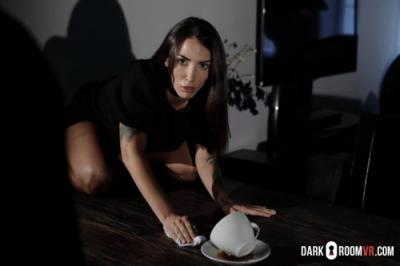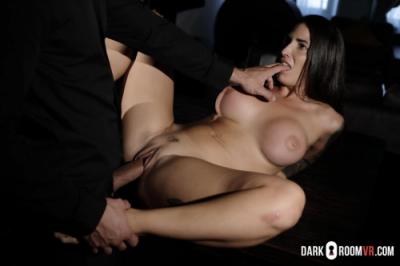 Actress name: Medusa
Video Title: Toxic Boss
Subsite and site: DarkRoomVr.com
Year of production: 2021
Genre:
4K, Babe, Big tits, Fake Tits, Blowjob, Brunette, Cowgirl, Cum eating,
Hardcore, POV, Piercing, Shaved pussy, Tattoos, VR Porn
Duration: 00:34:39
Description:
Medusa VR finds her new boss very intimidating. He rarely speaks to her and has a cold glare that sends shivers down her spine.
One of her daily duties is to deliver his coffee. Every morning, she brings it in, sets it on his table and leaves without a word.
In this VR porn video, her fingers slipped as she set it down and the coffee spilt all over the table and her boss.
She has nothing to clean it up with and before Medusa can leave to get a towel her boss orders her to clean the mess up using her panties.
She is stunned, but when he glares at her and repeats the order, she feels compelled to obey.
Watching her clean up the mess with her panties makes your cock rock hard.
You take it out and hold it inches from Medusa's face. She stares at it and feels your hand on her head.
You are so commanding, she follows your guidance and takes your huge cock into her mouth.
Once she has lubed your meat with her mouth, you order her to undress.
Since her panties are already off, she is quickly naked and at your complete disposal.
You stick your cock into her pussy and when she moans, you slide your fingers into her mouth.
Not used to being treated this way, Medusa is confused by the pleasure she is feeling.
The harder you fuck her, the more her pussy creams.
As she starts to cum, you put your hand on her throat, driving her over the edge.
When you are ready, you put your dick back into her mouth and do not stop until you have flooded her tongue with your load.
This will be her daily duty from now on.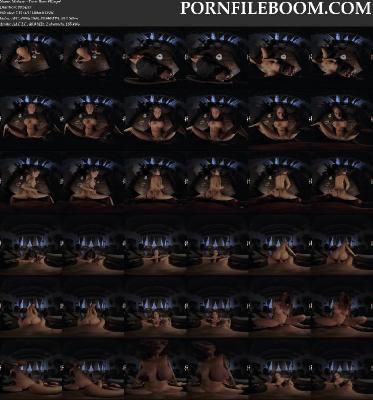 HD video type: 2048p
Device type (for VR video): Oculus Rift / Vive
3D Type (for 3D video): SideBySide
Video Format: MP4
Video: MPEG4 (HEVC), 4096×2048, 59.94 FPS, 30.2 Mb/s
Audio: AAC LC , 48.0 kHz, 2 channels, 165 kb/s
Size: 7.31 GB.